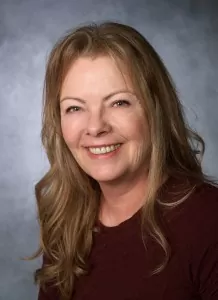 About Gussie Grace Wallem
Author and founder of the Erogenetic method is senior psychotherapist Gussie Grace Wallem (Norway), born in 1956. After studies in London Grace was engaged in The International Instute of biodynamic psychotherapy by her aunt Gerda Boyesen (the founder of psycho-peristalsis and biodynamic psychology). Using her medial talents she started to work with clients from year 1970. Later she worked in a psychologic and psychiatric care in Hamburg, where she among other techniques combined body-psychotherapy, acupunture and psycho-kinesiology.
In the late 80′s she united her experiences and knowledges, from where she developed the Erogenetic system. Grace provides private sessions including coaching and open workshops. Further more she gives education in the Erogenetic method with theory and practice.
The Erogenetic system is resource oriented Psychology and Body Psychotherapy. Since 1987 it has proven itself (in groups and individual therapy) by uniting essential elements from pioneers, who with their insisting and bold theories concerning the trinity of body, psyche and the soul prepared a pathway and formed the foundation of understanding the human diversity.
The pioneers: Rudolf Steiner, Sigmund Freud, Carl Gustav Jung, Wilhelm Reich, Ronald David Laing and Gerda Boyesen.